Chicago premiere of DISPLACEMENT by CSN co-founder Kenneth Mader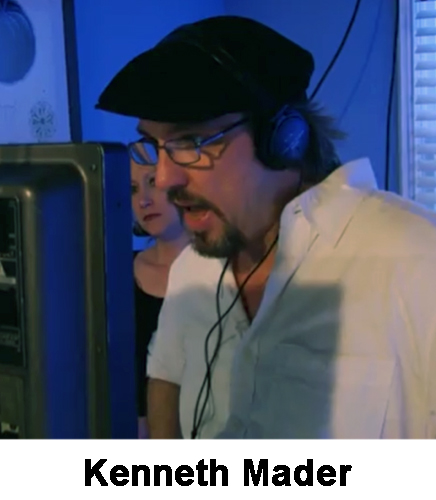 Chicago Screenwriters Network co-founder (and guest speaker at the April 2017 CSN meeting) Kenneth Mader will present the hometown premiere of his film DISPLACEMENT at the Logan Theater (2646 N Milwaukee Ave, Chicago, IL 60647;  773-342-5555) from Fri. May 12th through Thu. May 18th. Click through for details on this exclusive engagement and on the Opening Night pre-party hosted by Ken and CSN on Fri. May 12th (5-7pm).
Displacement is the story of a young physics student who must find a way to reverse a deadly quantum time anomaly and solve the apparent murder of her boyfriend while battling short-term memory loss and time slips caused by the event.
Fri. May 12: Opening Night pre-party at Parts and Labor
Writer / Director Kenneth Mader — who co-founded CSN in 1996 along with recent guest speakers Edward Bernero and Christiana Miller — will return to his hometown of Chicago for the local premiere of this film.
Displacement will have an exclusive one week engagement at the Logan Theater from Fri. May 12th through Thu. May 18th. Tickets can be purchased in advance at http://www.thelogantheatre.com or at the theater box office the night of the screening. Check the Logan Theater website for showtimes.
On Opening Night (i.e., Fri. 5/12), CSN will host a pre-party from 5:00-7:00pm at Parts and Labor, 2700 N. Milwaukee, Chicago, IL — "An approachable neighborhood burger joint with beers, booze and soda".  We invite all members of the CSN community — and the Chicago creative community at large — to join us for food & drinks prior to the movie. Ken will be on hand to chat over food & drinks with guests prior to the screening.