CSN welcomes co-founder Ken Mader ("Displacement") on Sun. 4/9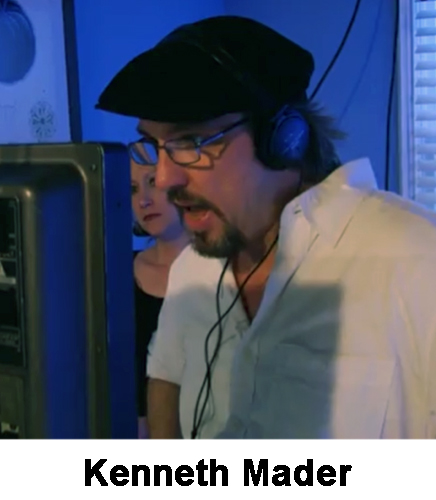 On Sunday, April 9th, 2017, Chicago Screenwriters Network is pleased to welcome one of the group's co-founders, Kenneth Mader — an accomplished writer, director, and producer — who will discuss his recently-released film, DISPLACEMENT (which hits screens in Chicago in mid-May). Ken will discuss his journey from Chicago to L.A. and how he took DISPLACEMENT from concept to script to screen. Learn the evolution of becoming a successful filmmaker and what is needed in order to get your body of work off the page and into the theaters. "The response to the film at festivals around the country has been great," says Mader, "and I'm thrilled to be able to bring it to theatrical audiences in L.A., Dallas, and especially my hometown of Chicago!" (Details re: upcoming screenings of the film in Chicago will be provided at the meeting).
DISPLACEMENT stars Method Fest and Telly Award Winner and Young Artist Award Nominee Courtney Hope ("The Bold and the Beautiful", "Transparent") alongside Academy Award® Nominee and Golden Globe® Winner Bruce Davison (X-Men, Longtime Companion), Golden Globe® Winner Susan Blakely ("Rich Man, Poor Man", "This is Us"), Sarah Douglas (Superman, Superman II), Lou Richards ("Mad Men", "How To Get Away With Murder") and Christopher Backus ("Bosch", "Roadies").
As always, the meeting will be held at Mrs. Murphy & Sons Irish Bistro, 3905 N. Lincoln Ave., Chicago, IL. Mrs. Murphy & Sons Irish Bistro has revised their menu, so come out and enjoy a meal, hear good stories, and get acquainted with others that share your passion. Doors will open at 5:30pm, please register on Eventbrite to save your spot.
Doors open at 5:30pm for networking, drinks, and dining. Between 6:00–7:00pm we will finish up script reading in connection with last month's "Get Back to Writing" Event and to announce some exciting events scheduled for next month. Ken Mader's Skype session will start promptly at 7:00pm.
Admission is $10.00 in advance (which includes all Eventbrite / PayPal processing fees) or $20.00 at the door. As always, CSN annual members receive complimentary admission. In either case, please RSVP via Eventbrite:
CSN annual memberships are $75/year ($50/year for students) and can be purchased on the CSN website or at the registration table at our monthly meetings. Jim's presentation will commence at 7:00pm, followed by Q&A with audience members.
Mrs. Murphy & Sons Irish Bistro has a parking lot for guests two doors south of the restaurant at the SE corner of Lincoln & Byron. You can pay for street parking on Lincoln Ave., but note that side streets in the area do not require permits or payment for parking.
For those taking public transportation, the Irving Park station of the CTA Brown Line is a short three-block walk away from the Irish Bistro. Also, the 50 Damen and 80 Irving Park buses both have stops within a two-block walk of the Irish Bistro.
We look forward to seeing you the evening of Sunday, April 9th!