Sun. July 10 – Screenwriting Career Q&A w/Jeff Gordon, Writers Boot Camp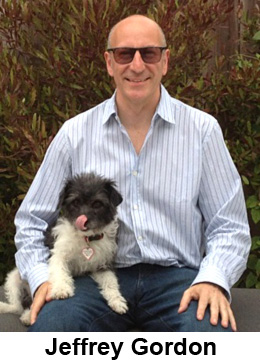 Chicago Screenwriters Network welcomes back West Rogers Park native Jeffrey Gordon (founder and president of Writers Book Camp) on Sun., July 10th. Jeff will conduct an expansive Q&A on screenwriting career options. Jeff will address the numerous fallacies that even the most productive writers and aspiring artists tend to abide. Together, we'll bust a whole bunch of misguided notions about the screenwriting business. Instead of an event traditionally ending with Q&A, we'll start the session with your questions to offer insight into a wide range of creative and career challenges.
For 27 years, Writers Boot Camp (WBC) has been training writers and seeing them succeed at the highest levels. In just the past four years alone, nearly 50 WBC alumni have had feature films made — including Academy Award winner Josh Singer, who co-wrote the 2016 Best Original Screenplay and Best Picture winner, Spotlight — and dozens more are staffed on top TV series. In fact, not only have WBC alumni published more than 500 books and novels, but a core group represent a virtual vanguard of key players in the world of digital production.
Admission is $10.00 in advance (which includes all Eventbrite / PayPal processing fees) or $20.00 at the door. As always, CSN annual members receive complimentary admission. In either case, please RSVP via Eventbrite:

CSN annual memberships are $75/year ($50/year for students) and can be purchased on the CSN website or at the registration table at our monthly meetings.
Doors open at 6:00pm for networking, drinks, and dining. Jeffrey's presentation will commence at 7:00pm, followed by Q&A with audience members.
Mrs. Murphy & Sons Irish Bistro has a parking lot for guests two doors south of the restaurant at the SE corner of Lincoln & Byron. You can pay for street parking on Lincoln Ave., but note that side streets in the area do not require permits or payment for parking.
For those taking public transportation, the Irving Park station of the CTA Brown Line is a short three-block walk away from the Irish Bistro. Also, the 50 Damen and 80 Irving Park buses both have stops within a two-block walk of the Irish Bistro.
We look forward to seeing you the evening of Sunday, July 10th!