Practice Pitch Night at CSN Sunday, August 10 7:30pm at ROOTS
Practice Pitch Night at CSN

Sunday, August 10 7:30pm at ROOTS
With Special Guest: Entertainment Lawyer Corky Kessler taking pitches!
You've written a screenplay. Now what?  You have to "Pitch it". And just how do you do that?  
This is a chance to get feedback from fellow screenwriters and board members. 
"What's the best way to pitch your movie idea or finished screenplay?"  It takes practice and know how. 
What's your movie all about? In under a minute. Go. 
Back to ROOTS THIS MONTH at 7:30 pm. Plus the monthly script exchange is on.
Roots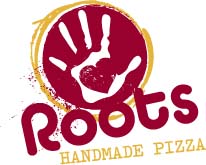 1924 West Chicago Ave.,  Chicago, IL 60622
Location is at Roots this month so we can have a few beers and get to know each other. 
Logline advice from past speaker Blake Snyder: 
A good logline has a Protagonist (your hero), an Antagonist (the bad guy or obstacle), and an adjective to describe each one. Isn't a homicidal baker more interesting than just a day-old one?
 A good logline has a sense of irony; it's that thing that intrigues us or makes us curious about what happens next. It's a surprise twist at the end of the sentence that we didn't expect.